FrieslandCampina Takes Over Warehouse of A-ware Food Group in Workum
NETHERLANDS - FrieslandCampina will be taking over the cheese warehouse of A-ware in Workum (the Netherlands) on 1 January 2017.
This warehouse is located next to FrieslandCampina's plant in Workum. The warehouse has been used for some years to ripen the cheese of FrieslandCampina Workum for FrieslandCampina purposes.
The transfer of this warehouse is in keeping with the strategy of the business group Cheese, Butter & Milkpowder. This contributes to the group's ambition to take full responsibility for the refinement of the cheeses produced in Workum.
All 26 employees working at the warehouse of A-ware in Workum are included in the transaction and will be taken over with effect from 1 January 2017 with the same jobs and working conditions.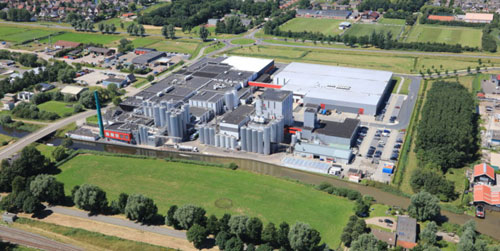 TheCattleSite News Desk