Jerseys and Holsteins Vie to Lead Spring Calving Ranking
UK - Jersey bulls maintain their lead in the ranking for Spring Calving Index (£SCI), published last week by AHDB Dairy, reinforcing the breed's suitability for producing high quality milk cost-effectively in grazing-based, spring calving systems. However, hard on their heels come the Holsteins, who take two of the top five positions.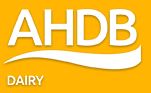 At the top of the list is the existing front-runner, the Danish Jersey, VJ Tester. This bull's exceptional components (+0.53 per cent fat and +0.18 per cent prot) together with excellent daughter fertility (Fertility Index +13.9), lower feed costs (Maintenance -61) and low cell counts (SCC Index -13), combine to earn him an SCI of £452 on this across-breed scale.
Also stable in second position is VJ Link (£SCI 441), maintaining his particularly good transmission of fat (10kg and +0.35 per cent) along with extremely low maintenance costs (-62), long daughter lifespans (+0.7) and excellent daughter fertility (FI +14.1).
The third Danish Jersey, VJ Hilario (£SCI 430), moves up from fifth position, thanks to a similar breeding pattern featuring quality milk, health, fertility and efficiency.
However, the two bulls which feature in fourth and fifth positions, represent a complete departure from the Jersey model, and reveal the diversity of breeds and bloodlines which can suit the grazing-based, spring calving system.
Kings-Ransom Erdman (SCI £421) and United-Pride Erdman Evan (SCI £419) are father and son, and also feature in the top two positions when ranked on Profitable Lifetime Index in the Holstein breed rankings. Indicating their suitability across a spectrum of farming systems, the two bulls have indexes which feature a high volume of milk on the across-breed base, and high weights of fat and protein, but they will not improve milk quality. However, their transmission of low cell counts together with relatively low maintenance costs and high fertility for their breed make them efficient producers of milk across many farming systems.
Commenting on the new Spring Calving Indexes, Marco Winters, head of animal genetics for AHDB Dairy says: "This is the only UK breeding index which is expressed across breeds, so enabling UK dairy producers to accurately compare bulls of one breed against another.
"Many types of bull are capable of featuring amongst the front-runners, and the new top five – comprising three milk quality improvers and two higher milk volume Holsteins – indicate the wide selection of bloodlines from which grazing-based producers can successfully make their selections.
"Reference to milk contract will probably have the greatest influence on determining the suitability of a particular type of bull, but I'd suggest short-listing on £SCI is a good way of starting genetic selection for any spring calving, grazing-based herd."
A table of the top 20 available bulls ranked on £SCI (December 2016) can be found here.
Full details of £SCI can be found here.
TheCattleSite News Desk