MSD Animal Health Supports Young Veterinarian in Tropical Animal Health Research
ETHIOPIA - MSD Animal Health (known as Merck Animal Health in the US and Canada) today announced it will sponsor veterinarian, Wudu Temesgen Jemberu, who will present data on the economic impact of Foot and Mouth Disease (FMD) in Ethiopia at the combined meeting of the Association of Institutions for Tropical Veterinary Medicine (AITVM) and the Society of Tropical Veterinary Medicine (STVM), in Berlin, Germany, September 4-8, 2016.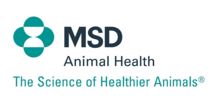 The World Animal Health Organization considers Foot and Mouth Disease to be one of the most prevalent transboundary diseases in the world. With livestock exportation being an important economic driver in the country, this highly contagious, viral disease greatly impacts international trade opportunities for Ethiopia. Dr. Jemberu estimates that, while the disease has a local economic impact of 1,354 million birr (61 million USD), the greater impact is on food and nutrition security.
"Tropical animal diseases have serious economic and public health impact, not only in my country, but many others around the world. This conference will help me gain a better understanding of the current status and future direction of tropical disease research from some of the most influential global scholars around the world," stated Dr. Jemberu.
Dr. Jemberu, a veterinarian and faculty member at the Department of Veterinary Epidemiology and Public Health at the University of Gondar, Ethiopia, was selected as the winner of the MSD Student Award for Excellence in Tropical Animal Health Research, from a strong field of applicants from developing countries, for his strong, continued efforts to uncover the true economic impact and benefit of controlling FMD.
"As part of our commitment to the Science of Healthier Animals, MSD Animal Health is proud to invest in the futures of young veterinary professionals at the start of their careers and is committed to support and partner with new researchers in the veterinary industry," said Alasdair King, director, Intergovernmental Health, MSD Animal Health.
To learn more about the AITVM-STVM Joint Conference, visit http://www.aitvm-stvm2016.com/.