Nutriad Helped Sponsor 2015-2016 USA Scholarships
US - International feed additives producer Nutriad, alongside various other corporate sponsors, proudly sponsored Targeting Excellence and as such contributed to the funding of excellence awards to students in agriculture. Across the USA scholarships were awarded to 58 students enrolled in two-year, four- year, graduate and veterinary programs with a focus on food animal agriculture.
The mission of Targeting Excellence – TargetingExcellence.org - is to sponsor events that bring together professional leaders of agricultural businesses, production systems, and institutions of higher education – with students – for the purpose of building personal relationships, exchanging ideas, and improving communications, while raising funds for scholarships.
David Funderburke, President of Targeting Excellence said, "Targeting Excellence is not just another ag student scholarship program. While the scholarships are an integral part of the organization, the events are also important as they create an environment where students can learn more about career opportunities in food animal production while spending face-to-face time with leaders of the industry".
The need to support students in agriculture careers is great. A 2010 Ag Careers study reported that in the next 15 to 20 years, 77 million baby-boomers will retire with only 44 million generation-Xers to backfill their jobs. Many of the retiring baby-boomers are the builders and leaders of agriculture and, in particular, food animal production as we know it today. To ensure there is not a shortfall of qualified students, the leaders of Targeting Excellence are being pro-active and "Focused on Feeding the Future."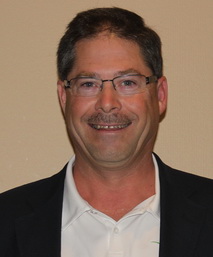 Grady Fain, Senior Vice President Nutriad USA, stated: "We are proud to support the future of our agricultural industry in the USA. Through initiatives as brought forward by Targeting Excellence and by hiring talented professionals directly we invest in developing our industry and help develop the answers to tomorrow's challenges."
Nutriad delivers products and services to over 80 countries through a network of own sales offices and distributors. Supported by 4 application laboratories and 5 manufacturing facilities on 3 continents. Find out more at nutriad.com