French BSE Case Confirmed
FRANCE - A suspected case of Bovine Spongiform Encephalopathy (BSE) has been confirmed in France.
The affected bovine, a Salers breed female born in 2011, showed muscle weakness and was euthanised on 1 March 2016, according to the French report to the World Organisation for Animal Health (OIE).
The animal came from a herd in Givron, Ardennes.
Samples taken during the rendering process proved positive in tests at the Somme department laboratory on 8 March, and these results were further confirmed by the national laboratory on 21 March and the European laboratory on 23 March.
Movements of cattle have been restricted until sanitation efforts have been completed.
The report said that an epidemiological investigation aimed at identifying the potential causes of infection has been launched.
In addition, a traceability investigation is on-going to identify animals potentially at risk (cohort and offspring) that will be destroyed.
The last case of classical BSE in France was detected in 2011, whilst a case detected in 2014 was atypical BSE.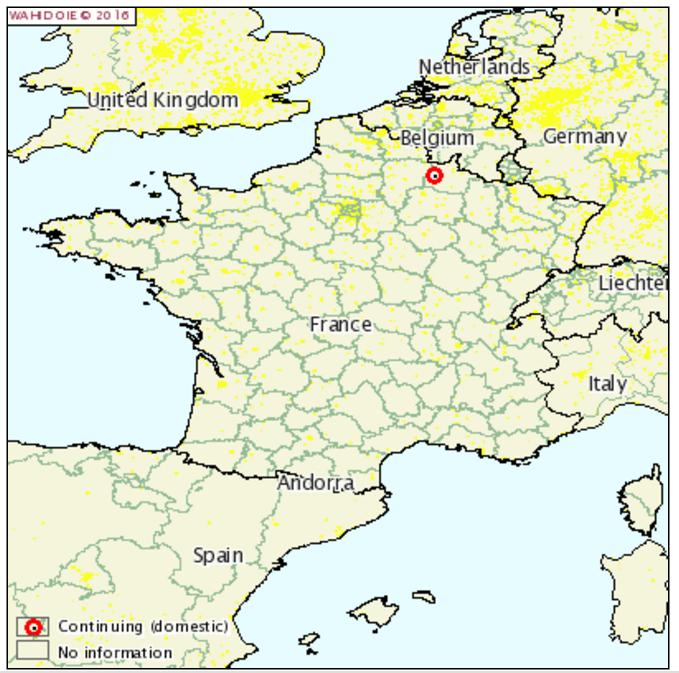 Further Reading
Find out more about BSE in our disease guide by clicking here.
TheCattleSite News Desk