Unpredictable Nature of Lungworm Infections Makes Vaccination Important
UK – Lungworm infections in cattle are now so unpredictable that pre-turnout vaccination of youngstock prior to their first grazing season is becoming increasingly important.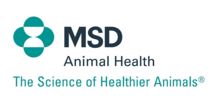 That's the view of independent veterinarians who are seeing a greater incidence of parasitic bronchitis (the debilitating disease caused by lungworm infection) later in the year.
According to vet Ben Stugnell from Farm Post Mortems, lungworm infection is the most common cause of respiratory disease seen in grazing youngstock and also accounts for a significant number of deaths in adult dairy cattle and suckler cows.
"Young dairy heifers are usually covered by vaccines against viral pneumonia during the housed period and as much consideration should be given to control of respiratory disease threats during the animals' first and second grazing seasons. Basically this means deciding on the best strategy to control lungworm," he says.
Mr Strugnell diagnosed a number of outbreaks in rearing cattle in 2015/16, which were most notable for the time of year they occurred – much later than expected and probably as a result of the mild autumn and winter weather.
This may also have been influenced by the ways farmers have been using the animal health products available to them recently – i.e. specifically relying on slow-release anthelmintic boluses, which may not have lasted long enough to protect cattle that remained outside on contaminated pastures.
"We know that warmer, wetter summer and autumn weather will increase the larval challenge on contaminated pastures. In addition, milder autumns allow farmers to keep cattle out for longer and beyond the expiry date for continuous anthelmintic cover.
"It all adds up to the fact that most farms are no longer able to predict the level of exposure cattle will have to the Dictyocaulus viviparus parasite, which means a vaccination strategy is a good option. You will get your money's worth as one primary vaccine course will usually protect the animal not just for its second grazing season, but for life," he says.
MSD Animal Health, manufacturers of the only lungworm vaccine available to UK dairy and beef producers, BOVILIS® HUSKVAC, says it induces a very good immune response in the cattle.
Crucially though, it does not prevent all worms from pasture infections from completing their life cycle. This allows for the development of natural immunity, which often fails to occur where there is an over-reliance on long acting anthelmintics.
"BOVILIS® HUSKVAC is made from irradiated lungworm larvae that are incapable of causing disease and it should be given orally to calves from eight weeks of age prior to turnout.
"Two doses are given at an interval of four weeks and, to allow high levels of immunity to develop, vaccinated calves should be protected from pasture challenge until two weeks after their second dose," explains MSD Animal Health technical manager Dr Martin Behr.
Dr Behr adds that increased use of the vaccine will also help vets and their cattle farmer clients adhere to recently published British Veterinary Association (BVA) guidelines on the responsible use of anthelmintics in grazing animals.
"Resistance to anthelmintics is increasing, so the industry must use these valuable worming products judiciously. But remember that every anthelmintic application increases the risk of resistance developing, so the days of simply blanket treating cattle are over," he says.
Further information on lungworm control and use of the vaccine is available at http://www.healthyyoungstock.co.uk/husk.aspx