Potential for UK Milk Production Growth to Continue
UK - Calf registrations to dairy dams were up in every month in 2015, leading to an additional 57,000 births above the previous year, UK levy board AHDB Dairy has reported.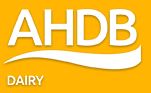 The 4 per cent annual increase in calvings links closely to the growth seen in milk production in the UK during the year.
According to BCMS data for Jan-16, the size of the GB dairy herd (excluding youngstock) has declined marginally by around 7,500 head from the same time last year.
There was a relatively larger drop in the number of older cows (8 yrs +) than the increase in the number of cows aged 4-8 years, meaning the herd has become younger.
This, along with the resulting higher calvings rate, suggests potential for milk production to continue to grow into 2016.
Whether this potential is realised will depend on feed cost and availability through the remainder of the winter and as we move into the spring turn-out.
TheCattleSite News Desk