Latest Foot and Mouth Reports: Southern African Countries; Kuwait
GLOBAL - Several outbreaks of Foot and Mouth Disease have been reported in different countries over recent weeks.
Most recently, in Zimbabwe, nine outbreaks have been reported. This is despite a vaccination effort involving thousands of cattle in several different provinces.
Six outbreaks occurred in the Masvingo region, where 579 animals were affected, and another three occurred in the Midlands region, where 47 cases were found.
In both areas, the outbreaks were linked to interactions with wild animals in nearby game parks, where vaccinations were overdue. Cattle farmers had driven the cattle into the game parks in search of relief grazing.
Education campaigns, roadblocks to prevent cattle movements, and further vaccinations are under way to prevent further disease spread.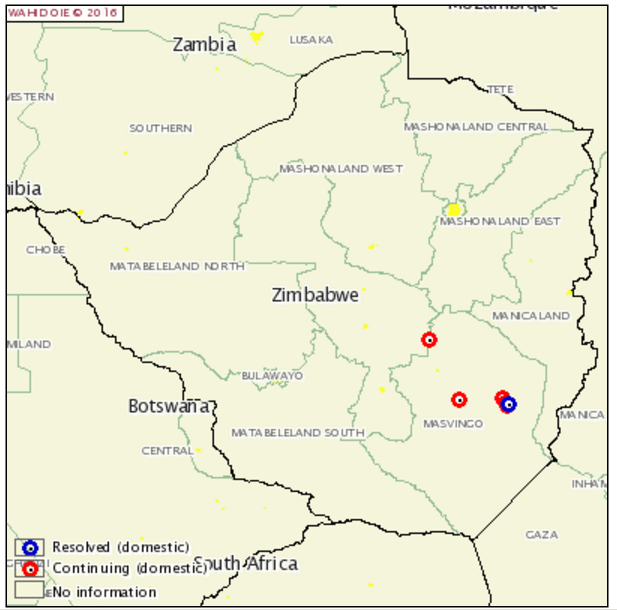 Location of the outbreaks in Masvingo
Elsewhere on the continent, there have been 41 cases in four outbreaks in Limpopo province in South Africa, and 70 cases in one outbreak in Malawi. All these outbreaks affected village cattle, which again are thought to have become infected after contact with wild animals.
There have also been 12 outbreaks recently in the Al Jahrah region of Kuwait. There were over 700 cases and 44 deaths out of a susceptible population of 6101 dairy cattle on the affected farms.
Emergency vaccination is being carried out to try and prevent further outbreaks.
TheCattleSite News Desk