Further Bluetongue Outbreaks Found in France
FRANCE - France has continued to experience new outbreaks of Bluetongue in the past few weeks.
Twelve outbreaks were reported on 8 February, twelve were reported on 12 February, seven on 22 February and 19 on 25 February.
The outbreaks affected both cattle and sheep.
There were 61 cases in cattle, with one death, and six cases in sheep. In total, there were over 9000 susceptible animals on the farms.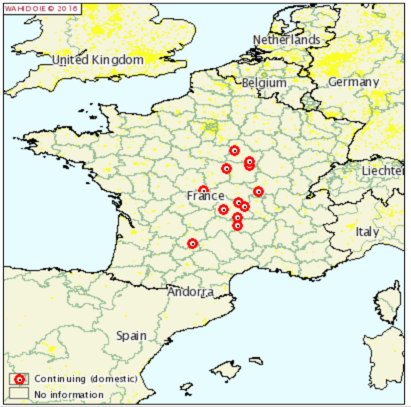 TheCattleSite News Desk