Muller Targets Ambitious UK Growth
UK - At last week's Semex conference, Andrew McInnes (Managing Director for Müller Milk and Ingredients), shared Müller's aspiration, 'to be the biggest and best fresh milk and ingredients business in the UK'.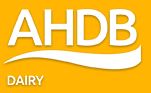 In terms of size, Müller has set itself the target of being a €9bn business by 2020. This would be a 50% uplift from its current, post Dairy Crest acquisition, level of €6bn.
In order to achieve this ambitious growth, Müller sees significant opportunities with the newly acquired Frijj brand. However, in the context of the UK market, €3bn is a significant step-up in turnover, which AHDB sees as challenging to achieve purely from organic growth.
To give an indication of scale, €3bn is more than the combined turnover of every cheddar producer in the UK.
Mr McInnes was keen to stress that Müller would aim to be the best in all aspects of relationship with its farmer suppliers. However, he said it was too early to start talking about a Müller Dairy Producer Organisation (DPO) at this time.
TheCattleSite News Desk