Opportunity for UK Dairy in Iran
UK - Following the lifting of some sanctions on Iran, UK dairy businesses are now expressing an interest in entering what is described as the last, large untapped emerging market in the world - Iran.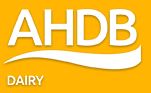 The attractiveness of this market lies in the country being home to a population of 80 million people and was ranked as an upper middle income country by the World Bank in 2014.
Between January and October of 2015, Iran imported around 43,000 tonnes of butter, up 29 per cent on the same period last year.
Fonterra is expecting that the relaxing of restrictions will expand the dairy market in this country, with potential for growth beyond butter in milk powders and milk protein products.
However, this does not necessarily mean the flood gates have opened. Some trade barriers will remain in place and the business climate is somewhat different compared to western countries.
TheCattleSite News Desk