Armenia Latest Country to Report Foot and Mouth Disease
GLOBAL - The latest report of Foot and Mouth disease around the world comes from Armenia.
A farm in Armavir province with 1219 cattle and 362 swine was the location of the serotype A outbreak.
One of the cattle and two pigs were infected, and both the pigs died. The rest of the herd has not been destroyed.
The official report identifies the source of the outbreak as 'airborne spread'.
Movement controls, disinfection, quarantine and surveillance are all being used to control the disease.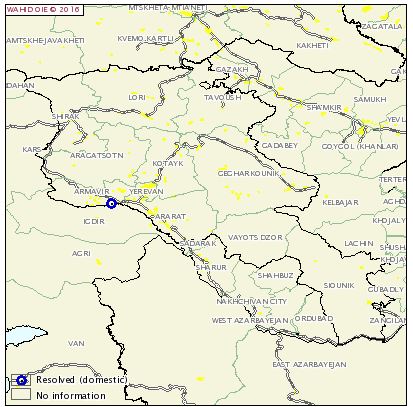 Further Reading
You can visit the Foot and Mouth page by clicking here.
TheCattleSite News Desk