Scottish Dairy Herds Get Bigger but Overall Herd Numbers Fall
SCOTLAND, UK - According to the Scottish Dairy Cattle Association, there has been a drop in the number of dairy herds in Scotland in 2015, although the total number of cows increased, levy board AHDB Dairy has reported.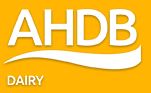 During the year, the total number of herds dropped by 27 to 974. However, with the addition of 2,552 more cows, the average herd size grew from 173 to 180, continuing the trend seen over the past 10 years.
As would be expected, the growth has predominately occurred in the herds with more than 500 cows.
While these larger herds are becoming more commonplace across the whole of the UK, they are increasing in number faster in Scotland and Wales than in England or Northern Ireland (NI).
Meanwhile, the number of herds with fewer than 100 cows has been declining faster in Scotland than elsewhere, with this group representing 62 per cent of all herds in Scotland compared to 65 per cent in Wales and 69 per cent in NI.
TheCattleSite News Desk