Five More Bluetongue Outbreaks Reported in France
FRANCE - Four different regions in France have been affected by the latest bluetongue outbreaks to hit Europe.
Reported on 24 December 2015 were two outbreaks in Puy-de-Dôme, one in Saône-et-Loire, one in Corrèze, and one in Loire.
There were five cases out of a total of 924 cattle.
The cases were detected in samples taken in the framework of the analytical surveillance.
According to the French agriculture ministry, as of December 30, there have been a total of 143 cases of bluetongue detected in the centre of France since September.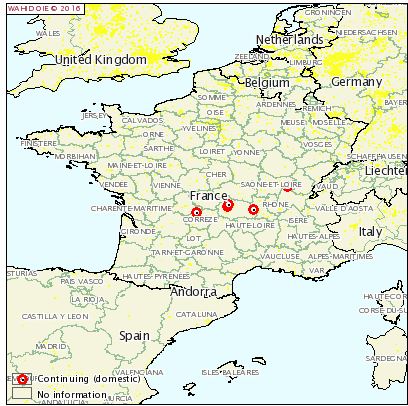 Further Reading
You can visit our Bluetongue information page by clicking here.
TheCattleSite News Desk