Further Bluetongue Outbreaks Reported in France, Romania
EUROPE - Several further outbreaks of Bluetongue were reported last week in France and Romania.
The outbreak in France (see map above) affected a farm of 60 cattle in Loire. One of the cattle was found to be infected with the disease following routine surveillance.
Further surveillance, movement controls, disinfection and vaccination are being used to control the disease.
In Romania, three backyard cattle holdings were infected in Iasi and Suceava provinces.
Three cattle were confirmed as infected in all, with 12 cattle left susceptible.
The outbreaks were serotype 8 in France, and serotype 4 in Romania.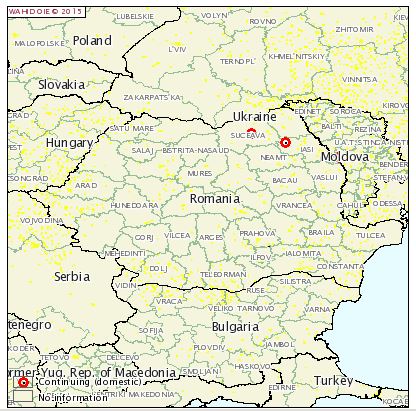 TheCattleSite News Desk