More Foot and Mouth Found in Botswanan Cattle
BOTSWANA - A new outbreak of Foot and Mouth Disease has been found in cattle in northern Botswana.
There were 13 cases in a susceptible population of 218 cattle, which were grazing in a communal area in a village within a Foot and Mouth vaccination zone.
The area where the cattle were grazing is adjacent to a wildlife management area containing African buffaloes, suggesting that wild animals are the source of the infection.
The cases were limited to 11 calves aged between 4-7 months and 2 adult animals, one of which was recently introduced from Foot and Mouth Disease free zones and has the oldest lesions.
The investigation into the outbreak is continuing.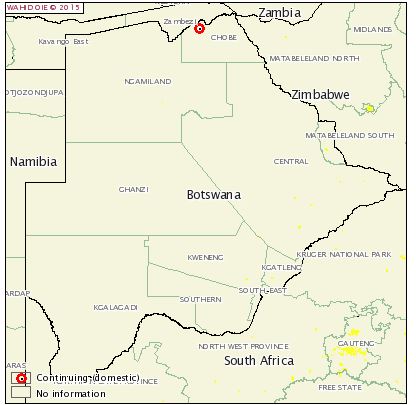 TheCattleSite News Desk