Foot and Mouth Outbreak in Mongolian Cattle
MONGOLIA - There has been an outbreak of Foot and Mouth Disease in cattle on a farm in Mongolia.
There were 12 cases in a population of 44 susceptible animals, in Sukhbaatar province.
So far, 34089 cattle and 278,576 sheep, goats and camels have been vaccinated in response to outbreaks of the disease in Mongolia.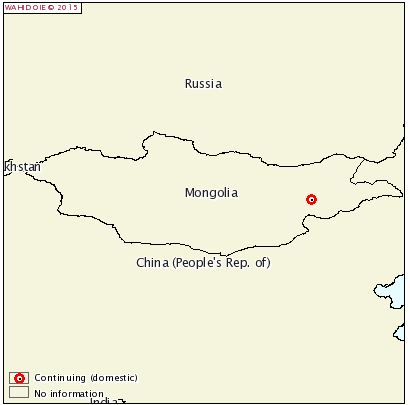 TheCattleSite News Desk