DairyCo Release Profitable Lifetime Index
UK - A new number one bull specialising in udder health; a brand new UK-proven Oman son; and a strong showing by UK sires are all features of the new top 20 Profitable Lifetime Index ranking published today (4 December) by DairyCo Breeding+.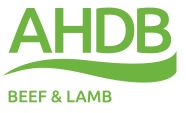 The number one position is taken byGuarini, a Goldwyn son whose Somatic Cell Count Index has improved to an impressive -32, making him amongst the best of the Holstein breed for udder health. He combines this with good Predicted Transmitting Abilities (PTAs) for production and type, earning him a PLI of £253.

The Buckeye sonMorningview Leviedges into second (from first) position, but maintains his strong figures for fitness. Good daughter fertility (Fertility Index +5.4) and particularly impressive calving ability (both direct and maternal), combine with high production PTAs to earn him a PLI of £247.

Holding on to third position is components specialist,Lynbrook Jancen(PLI £236) whilemoving up to fourth isWhitman O Man Awesome Andy(PLI £235) whose Lifespan Index at +0.7 is the best of the breed.

Shottle son,Cogent Twistmoves into the top five with a PLI of £229 based on performance by 82 daughters in 51 herds. Twist becomes the number one UK-proven bull and improves on his impressive figure for kg fat, now with a breed-leading 39.9kg.

Also UK-bred and the only new bull in the top 10 is Ballycairn Oman Pello(Oman x Goldwyn), with a PLI of £228. The Skalsumer Pietje family from which Pello descends needs little introduction, having produced the legendary Sunny Boy, while Andrew McCollum's Northern Ireland based Ballycairn herd builds on its growing reputation, having produced more UK-proven bulls over the past three years than any other herd, from a variety of strong cow families.

Like his dam, Ballycairn Goldwyn Pietje EX92, Pello's PTA features high volumes (864kg) of high quality milk including an impressive 29.7kg protein and positive components. With 26 daughters in 21 herds, he is one to watch closely as more daughters are added, although his reliability is strengthened by the genomic information which is incorporated in his indexes.

Four risers round off the top 10 in the shape of Mainstream Manifold (PLI £225), D Omar (£222), Gomez (PLI £222 and with the highest daughter Fertility Index in the top 20) and ALH Dakota (PLI £221 and still with the highest volume of milk in the top 20).
Other UK interest
Other UK interest is seen in former number one sire,Ballycairn Tiergan(PLI £220), now in 11th position and still with the highest percent fat figure in the top 20 andLaurelhill Classicwho ranks 29th (PLI £192).

Richaven Majesticranks 47th (PLI £184) and enters the running for the first time, with 34 daughters in 10 herds.Smiddiehill Saratogamoves from 14th to 51st position having added 35 daughters and now has a PLI of £182.

Mascol son,Refined Kingpinrounds off the UK bulls in the top 100 with 106 daughters in 65 herds supporting his figures which feature a PLI of £168.


Other newcomers
Other newcomers amongst the top sires include the two Danish bulls, Dansire Mascol Mason (PLI £202) and Dansire Lancelot Limbo (PLI £185) - offering an alternative pedigree being a Lancelot from a T-Funkis dam - while Uecker Ramos Jock is new at 34 and becomes the highest ranking Ramos son (PLI £190).

Remarking on another stable index run, geneticist, Marco Winters from DairyCo says: "It's pleasing to see that stability of indexes is such an enduring theme, seen most notably in early indexes which include genomic [DNA-based] information - an addition which has noticeably improved the reliability of the younger bulls' indexes.

"However, this doesn't detract from some interesting new bulls, and it's particularly gratifying to see some of UK breeding featuring for the first time and hailing from some of the country's leading herds."