DairyCo Publishes Genetic Index for Dairy Bulls
UK - DairyCo's newly published genetic bull index spotlights daughter proven Holstein Bulls, the young sire release for bulls with a genomic index and a summary of all other main dairy breeds.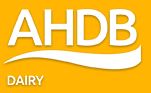 Daughter Proven Sires
Topping the daughter proven bulls with a PLI of £253 is Guarini, a Goldwyn son with a very low somatic cell count of -32. This puts him as one of the best for udder health amongst Holstein bulls.

Morningview Levi rests in second position, from first, keeping good fitness attributes. This bull is rated with a fertility index of +5.4 and particularly impressive calving ability with high production predicted transmitting abilities which justify his PLI of £253.

It's pleasing to see that stability of indexes is such as enduring theme seen most notably in early indexes which include genomic information (DNA based)- an addition which has noticeably improved the reliability of the younger bulls' indexes. said Marco Winter,head of genetics with DairyCo.

"However, this doesn't detract from some interesting new bulls, and its particularly gratifying to see some of UK breeding featuring fro the first time and hailing from some of the country's leading herds."
Young Genomic Sires
Rosylane LLC Altabarney from Freddie x Planet x Ramos topped the rankings and brings a blend of bloodlines which, according to DairyCo, offers high production with particularly strong traits for daughter health and fertility with a PLI (Profitable Lifetime Index of £254.

At joint second are Lavaman and Cashcoin with PLIs of £251 with newcomer Synergy AltaPilsner behind them with a PLI of £249 son of Jives. The remaining bulls in the top 10 were all present last August.

"Some of these bloodlines give UK breeders the chance to make rapid genetic progress, and I would encourage all producers to consider using a cross-section of these new bulls," adds Marco Winters.

Use of the genomic index should be used with caution, warns Mr Winters.

"These indexes have been calculated from their DNA rather than their daughter performance, which gives most of them reliabilities of between 65 and 70 per cent."
TheCattleSite News Desk