Composts, Digestates Not Suitable for Bedding
UK - The Animal Health and Veterinary Laboratories Agency (AHVLA) is warning farmers not to use compost and anaerobic digestion residues (digestates) produced at plants approved under the Animal By-Product (ABP) Regulations as bedding materials for livestock.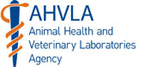 This follows similar guidance issued in October regarding use of poultry litter as bedding: defra.gov.uk/ahvla/files/info-note-botulism.pdf

Keepers are also advised by the AHVLA that livestock must not be allowed access to land to which composts and digestates from approved plants have been applied, and crops from such land must not be used to feed livestock, for a period of 21 days (2 months for pigs) following application. This is termed the 'waiting period'.

AHVLA take all breaches of the 'waiting period' requirements in the Regulation very seriously and may restrict the movement of livestock that have access. Local Authorities will be informed for possible further enforcement actions.

AHVLA encourages the responsible use of composts and digestates produced at approved plants as organic fertilisers and soil improvers, and advises that they should be applied to land using good agricultural practices.

AHVLA need to give approval where composts or digestates are stored at premises other than the premises of origin or the place of direct application. This is relevant if ground conditions prevent application to land.
TheCattleSite News Desk