Continue Bovine TB Prevention As Status Improves
US - Results from a recent USDA review have returned with overall positive indications for Minnesota's bovine tuberculosis (TB) programme. The Minnesota Board of Animal Health, with help from its partners, is working aggressively to again upgrade Minnesota's bovine TB status levels.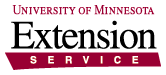 Minnesota's split-state status, awarded in October of 2008, has upgraded most of Minnesota to Modified Accredited Advanced, while a pocket in northwest Minnesota remains Modified Accredited. Testing requirements depend on the status level and on the classification of animal being shipped. Currently, Minnesota producers must follow state and federal regulations for interstate movement of cattle, goats, farmed cervidae and bison. For animals being shipped out of state, producers should contact their veterinarian or the receiving state's animal health agency for movement regulations.

Wild deer disease surveillance continues in northwest Minnesota with the Department of Natural Resources' commitment to eradicate bovine TB in the wildlife population. University of Minnesota research has resulted in management strategies that can help producers minimise the risk of disease transmission between whitetail deer and cattle.

For example, the University has evaluated novel approaches to fencing for exclusion of whitetail deer from the stored cattle feed which attracts them. Research shows that electric fencing is a low-cost approach to reducing the presence of wildlife in feed storage areas.

Wasted feed also attracts deer. One study conducted at the University of Minnesota's North Central Research and Outreach Center in Grand Rapids evaluated waste left over from utilising different feeding methods with beef cows and feed placement for hay and supplements. Results provide producers feeding and placement options for minimizing feed waste while not compromising feed intake in beef cattle. A presentation titled "Managing Feeding Options" can be found on the University of Minnesota Extension beef team website at www.extension.umn.edu/go/1021.

Sending intact heifers from the Modified Accredited Zone to a feedlot for slaughter requires additional TB testing and presents cost challenges for producers. An Extension study conducted at a University feedlot evaluated differences in cost and performance of spayed heifers versus intact feedlot heifers for slaughter. While commonly used in the western US, spaying heifers to avoid additional TB testing is a new management practice in Minnesota that may save producers time and money.

While state agencies and University partners continue working together with the goal of eradicating bovine TB, producers should continue to use strategies that reduce the risk for disease transmission. Sick cattle are just too costly to a producer's bottom line.

For more on the bovine TB eradication efforts or testing requirements, visit the Minnesota Board of Animal Health bovine TB website at www.mntbfree.com.
TheCattleSite News Desk