Tender Loving Care May Reduce Higher Death Rates in Dairy Cows
US - More dairy cows have been dying, but treating them as individuals instead of groups could help.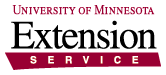 The Dairy 2007 USDA survey reported that 5.7 per cent of cows died on-farm across the country in 2006. That's an increase from 4.8 per cent in the 2002 survey and 3.8 per cent in the 1996 survey. Besides being an economic issue (replacing dead cows costs money), this also indicates an animal welfare problem.

The same survey indicates that the single largest cause of cow death as reported by producers was lameness or injury (20 per cent), followed by mastitis (16.5 per cent), calving problems (15.2 per cent), and unknown reasons (15 per cent).

Colorado State University researchers looked at various management practices or characteristics of 953 dairy operations across the country. Eighty of the 119 factors they investigated had some association with mortality and were further explored in a more complex statistical model. Some of the factors that were associated with greater mortality included herd size (larger than 355 cows), milk production level (greater than 22,000 pounds rolling herd average), and fresh cow management (routine drenching of fresh cows).

After running the more complex statistical model, they found the following were more significantly associated with mortality: herd levels of respiratory disease, lameness, antibiotic use for treating sick cows, per centage of cows culled less than 50 days in milk, average calving interval, use of total mixed rations and region of the country.

Authors of the study suggested that a number of factors could contribute to the loss of animals on the farm:
The more intensive management practices of crowding and feeding high levels of concentrate.
Changes in the physical and social environment that contribute to less individual attention per cow.
Lack of dairy personnel training and experience to identify early stages of disease and apply timely and appropriate treatment.
Regarding a cow as an individual rather than only focusing on groups could help reduce some of the problems leading to high mortality in our dairy operations. Look at and see every animal, and treat them early.
TheCattleSite News Desk