Lower Volume, Easier to Administer Pneumonia Treatment
GENERAL - Intervet/Schering-Plough Animal Health has launched a lower volume, easier-to-administer Nuflor formulation licensed for the treatment and prevention of bacterial pneumonia.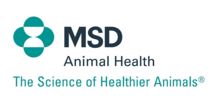 "New Nuflor Minidose is a 50% more concentrated, but less viscous solution of florfenicol – the active ingredient in the proven Nuflor antibiotic," says Intervet/Schering-Plough Animal Health livestock veterinary adviser Rosemary Booth MRCVS.

"It delivers the rapid efficacy entrusted in Nuflor, but at a lower dose rate to facilitate the treatment of larger animals. For example, whereas a 20ml dose of Nuflor will treat a 150kg animal, the same volume of Nuflor Minidose will cover a 225kg beast. Compared with Nuflor, the new Minidose formulation is also easier to inject with a 62% improvement in viscosity at 15°C and 59% at 5°C."

Rosemary Booth says that Nuflor Minidose is effective against the main bacterial causes of pneumonia – P. multocida, M. haemolytica and H. somni – explaining that florfenicol is the only antibiotic offering 100% sensitivity to these three bacteria, according to recent trials.

As well as allowing easier treatment of clinical pneumonia cases, she points out that the new, more concentrated Nuflor solution also presents producers with an easier route to batch treatment once the presence of disease has been confirmed.

"Under veterinary direction, giving antibiotic to apparently healthy calves that are in-contact with visibly sick pen mates prevents pneumonia from spreading. Trials with Nuflor have demonstrated the benefit of batch treatment of sick calves in a pen once at least 20% of the animals exhibit disease symptoms. Nuflor was significantly more efficacious than a control in preventing the spread of pneumonia in healthy calves exposed to infected animals," she explains.

"The bacteria responsible for causing pneumonia are found in the respiratory tract of healthy cattle and stress or a greater pathogen load – such as exposure to sick calves – can easily trigger disease. Pneumonia bacteria numbers can double every 30 minutes and in 24 hours, one bacterium can multiply to billions. Batch treatment kills the bacteria before they multiply, release toxins and cause permanent lung damage."

New Nuflor Minidose is licensed for pneumonia prevention at a subcutaneous dose rate (in the neck) of 4ml/45kg. It has a 64-day meat withdrawal period.