Researchers Make Pasture Season Last Longer
US - Researchers at the University of Minnesota have been looking at ways to extend the grazing season so that cattle spend fewer months on feed in the winter.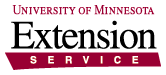 The livestock industry has been faced with many challenges over the last several years, writes Ryon Walker, University of Minnesota Extension. Production costs increased 25 percent for the cow/calf producer and 56 percent for the cow/calf through the feedlot phase since 2005. These higher production costs are directly due to high feed, fuel and fertilizer prices.

With this rise in production cost, forages have become a more valuable commodity. University of Minnesota researchers have been trying to counter this problem to ease pressures on producers. Since 2005, work in Grand Rapids has focused on grazing stockpiled forages in the fall with swath (cut into windrows) grazing showing the most promise.

Researchers have been able to extend the grazing season from 30 to 60 days with no effect on animal performance of pregnant dry cows grazing windrows. This system of fall grazing has reduced the cost of winter feeding versus supplying conventional winter feed by over 50 percent. Windrow grazing is initiated in early November and can extend well into December, even through as much as 18 inches of snow.

In terms of forage type and quality, annual ryegrass has shown the most promise while retaining its high nutrient concentrations of crude protein (CP) and total digestible nutrients (TDN). Researchers have consistently seen CP and TDN values of 16 and 63 percent, respectively, even as it sits in windrows for over two months. With the focus to provide more forage throughout the year, future research in Grand Rapids will look at establishing annual forages and turnips in early spring in winter feeding areas.

This concept will take advantage of the nutrients left from cattle wintered in these areas to provide additional grazing, particularly during the mid-summer slump. These systems will in turn provide longer rest periods for cool-season forage pastures.
TheCattleSite News Desk