Certified Livestock Transport Training Embraced
CANADA - The trucking manager with a southern Alberta based feedlot says training under the "Certified Livestock Transport" program offers valuable information for both new and experienced livestock transporters, writes Bruce Cochrane.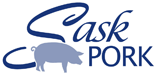 Farm-Scape is sponsored by
Manitoba Pork Council and Sask Pork
FarmScape is a
Wonderworks Canada
production and is distributed courtesy of Manitoba Pork Council
and Sask Pork.
The Certified Livestock Transport program was developed by the animal care association in Alberta, Saskatchewan, Manitoba and Ontario in consultation with industry and government for livestock transporters, shippers, and receivers.

Iron Springs, Alberta based Cor Van Raay Farms has set June 1, 2009 as the deadline by which all truckers hauling livestock to and from its operations will be required to be certified under the program.

Brian Heitman says there's been a lot of pressure to improve livestock handling techniques and Van Raay Farms is always striving to improve.
Brian Heitman-Cor Van Raay Farms
I think public scrutiny with animal handling has really come into the limelight with some incidents that we've seen from various groups recording down in the U.S. of incidents that have occurred and stuff so I think the scrutiny becomes on the whole industry.

I don't think in Canada we have a lot of issues but it's always good to nip those issues before they occur.

Most companies do set forth a standard of having three years experience at least driving a truck before handling livestock and I think that's pretty much the norm that most livestock carriers are looking for.

The training itself, for brand new drivers, is a little more extensive.

Experienced livestock haulers, it's a half day course that goes over theory and ensures that they understand the techniques they are using.

For new drivers there is also a one day actual hands on training course that's required.

Heitman stresses, because you're dealing with live animals, handling livestock requires special attention to maintain good health.

He notes, while Van Raay Farms in house drivers are already extremely experienced in handling livestock, the CLT program has peaked their awareness and triggered more conversation about incidents and how to avoid them.
TheCattleSite News Desk