Cattle Farmers Get Bullish Over Hog Moratorium
CANADA - The Manitoba cattle Producers Association will call on the Manitoba government to abandon plans to impose moratoriums on hog industry expansion when it appears before the Legislative Assembly's Standing Committee on Agriculture and Food, writes Bruce Cochrane.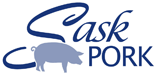 Farm-Scape is sponsored by
Manitoba Pork Council and Sask Pork
FarmScape is a
Wonderworks Canada
production and is distributed courtesy of Manitoba Pork Council
and Sask Pork.
The Standing Committee on Agriculture and Food will hear public comments today, tomorrow, Monday and Tuesday on proposed amendments to Manitoba's environment act contained in Bill 17 which would ban hog industry expansion in much of the province.

Manitoba Cattle Producers Association President Martin Unrau is convinced legislation developed over the past 10 to 15 years is sufficient to protect the environment without a moratorium.

Martin Unrau-Manitoba cattle Producers Association
Agriculture is agriculture in Manitoba and, while we do things differently than the hog guys and the grain guys and the potato producers and the chicken producers, we really feel that we have to stick together in this issue.

Agriculture doesn't have a habit of messing up the environment or else we wouldn't be around.

When you look at livestock production it's extremely important to have clean water, to have the proper environment for animals and overall the livestock industries of Manitoba and in Canada have been very responsible and are being very responsible in moving forward in an environmental fashion.

We all use nutrients for crop production in our separate businesses and the hog industry is no different than the grain or the cattle industry.

I don't have hogs personally and usually the cattle industry doesn't get into the hog industry's business but when it comes down to environmental issues such as this we felt that we had to stand beside the hog producers and try to push this forward and get bill 17 at least moved down for a while until we can get the scientific facts that we need to move forward in environmental issues.

Unrau believes every producer should be treated as an individual.

He notes there are excellent producers out there and, when money is put into programs to manage nutrients in a proper manner there is no need for a moratorium on an industry.

TheCattleSite News Desk